WHAT WE DO IMPACTS EVERYTHING
What do the clothes you're wearing and the food you'll eat today have in common? They need to be shipped! That's where we come in. We're an award-winning Third-Party Logistics (3PL), meaning we find the means necessary to ship the products that our customers produce nationwide. With a booming industry and a growing demand, we have nearly tripled in size within 15 years.
Together, We Make Moves
We move enough loads EVERY DAY to feed the entire state of South Carolina. Every. Single. Day.
FOUR STEPS TO UNDERSTANDING WHAT WE DO
Our awards
We are honored that our employees consistently recognize Choptank as a great place to work both regionally and nationally. Recognition doesn't spring from any one program or practice we offer; rather, it is the result of the things we do every day.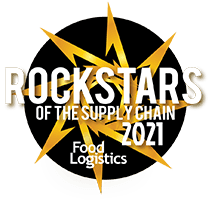 Join Our Talent Network
Join our Talent Network and get Choptank news and job alerts delivered to your inbox.